Trebbia Shire, leisure and more
all you can dream of
Go to SPORT
SPORT
international golf clubs immersed in unique contexts. Tournaments and events all year round.
Go to HISTORY
HISTORY
Retrace the history of our country from ancient Rome to the Risorgimento through the Middle Ages, among castles, villages and unique monuments.
Go to ENO FOOD
ENO FOOD
Emilian cuisine in all its exquisite splendor, the typical features of the Piacenza area in harmony with the environment and nature.
Go to HOSPITALITY
HOSPITALITY
Stay in the historic and unique houses of the area, cottages, residences and high-profile structures with services and hospitality oriented to the care of time and people.
Who We Are
"Trebbia Shire" project
Everything you'll want to remember
A territory of beauty, life, good food, fun and culture, A way of being a lifestyle to be rediscovered, Accommodations, restaurants and inns, golf courses and castles in the most exciting landscape.
Listen, try, love, immerse yourself in the richest tranquility

Enjoy the dining experience in tune with your nature

Discover the culture and poetry of the enchanted valleys

Live the most exciting experience, be guided by your heart
about
Giorgio Caproni
Poeta, critico letterario e traduttore italiano (7 gennaio 1912 – 22 gennaio 1990)
Discover Trebbia Shire experience
news & more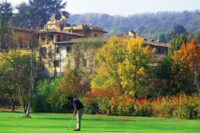 "Trebbia Shire" was born from an idea of aggregation and sharing by different tourism players. Team up to get to know the splendid valleys of Piacenza, with their culture and beauty.
Precedente
Successivo